I would love to invite you all to my very first solo show in the U.S.  "Animaginary Landscapes" this February 21st at  TR!CKSTER in Berkeley.
I will be showing some fun paintings and will be very happy to see you there!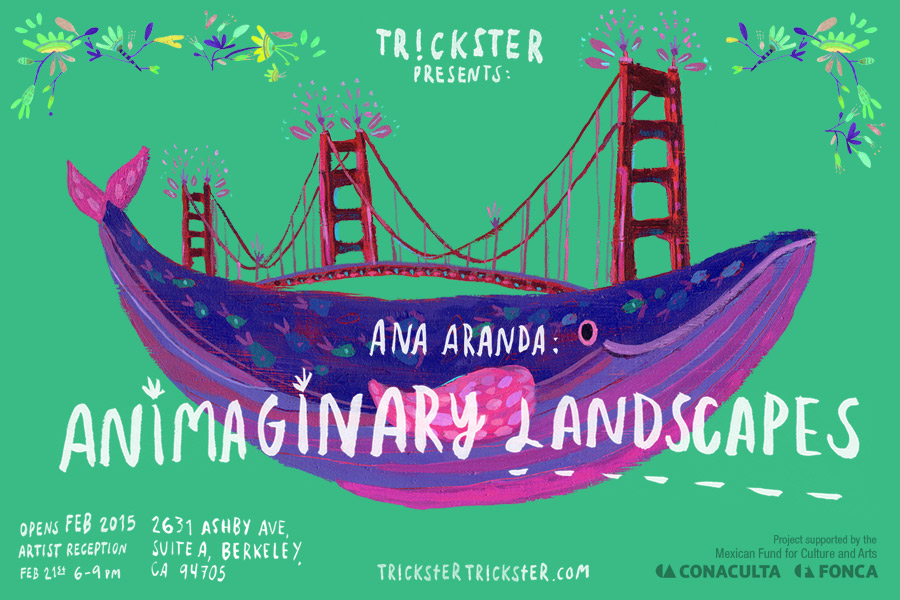 Here are the event details for the opening:
Artist Reception – February 21st 6:00 – 9:00 pm
Tr!ckster – 2631 Ashby Ave, Suite A, Berkeley, CA 94705
Thanks for stopping by!