Check out my latest illustration for the upcoming Bob's Burgers Art Show opening September 24th at Spoke Art NYC! To inquire on my piece or to receive an advanced collectors preview, please email nyc@spoke-art.com
I'm so excited to be part of the first exhibition in Spoke Art's amazing brand new NYC gallery space!
For more details about this event visit: https://www.facebook.com/events/337244839949506/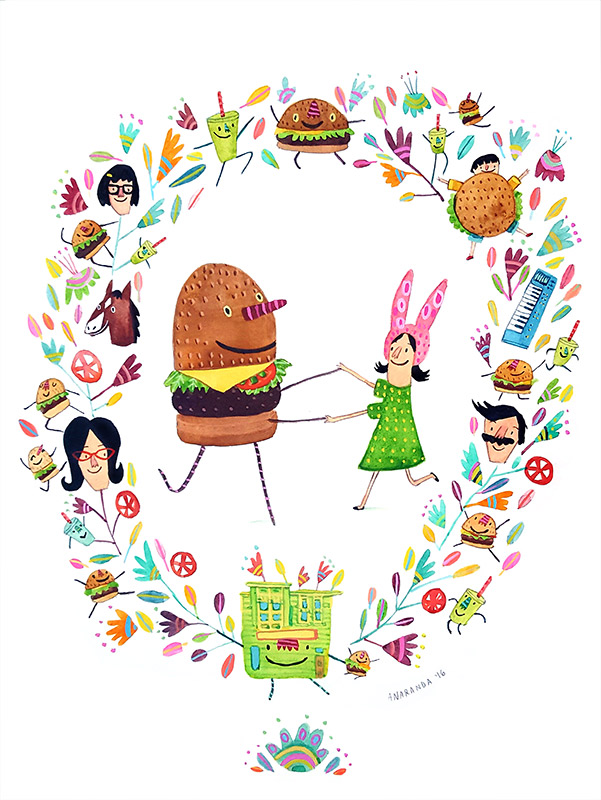 "Dancing Burgers", watercolor and gouache on watercolor paper, 2016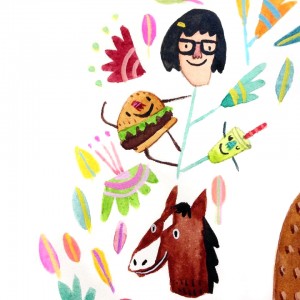 Detail on "Dancing Burgers" with Tina, one of my favorite characters from the show.
Thanks for stopping by!